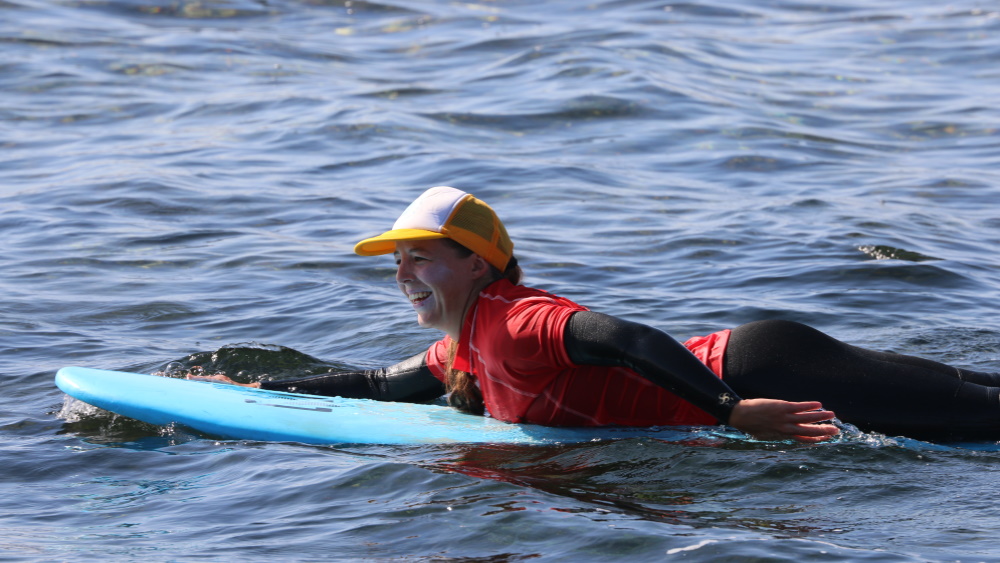 Our surfteam in Fuerteventura is growing: meet surfcoach Romi.
Originally from Slovakia, Romi got stuck on our homebase island Fuerteventura many years ago. Like most us us, Fuerte's neverending waves and sunshine make it impossible for her to leave.
Having surfed for many years and learned the hard way how to prove herself in the line-up, Romi decided to take her passion of surfing to the next level, and train to become a surfcoach.
We were lucky enough for Romi to decide to do her mandatory practical training with us last year. Her positive attitude in the water, her neverending smile (and paddlepower) and her ability to learn and implement, quickly turned her into an irreplaceable part of the team. Leaving us no other possibility than to offer her a space in our surfteam upon completing her practical training. And yeah, she said yessss!!
Here are a few words for you by Romi herself:
My name is Romana Babicova and I was one of the lucky ones to find my biggest passion, surfing. It took only couple of sessions, and my world started to spin completely around surfing. After many many many wipe outs and lessons by the ocean, I learnt a lot about values as patience, modesty, respect, sharing and more. Surfing brings me happiness and happiness is only real when it's shared. Another important reason why I became a surf coach is, that there won't be less surfers in the water, only more. I want to help to create safe environment on the line up for all of us.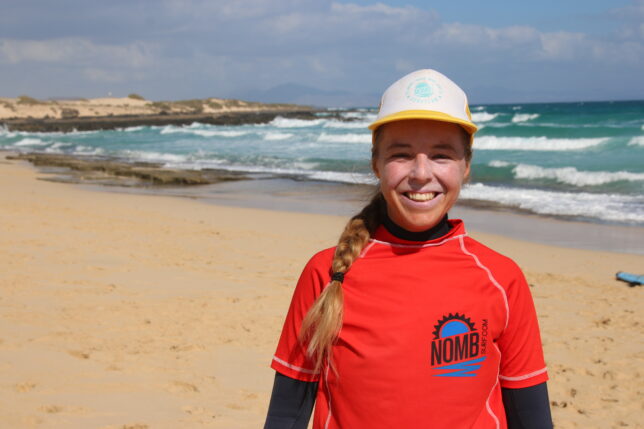 Romi will be supporting our surfschool in Fuerteventura. She speaks fluent English and Spanish, and her German is really good, too. Romi & Angie are a great team, synced in their approaches of high quality surfcoachings. While headcoach Angie heads off sometimes to coach our surftrips, Romi will hold the ford in Fuerte. That means: all year round we offer our trademark high quality individual surfcoachings.
Sounds great, right?? We are super excited to see NOMB Surf grow and being able to support a young surfergirl in her professional career. Welcome to the team, Romi 💙