Surfschool In Fuerteventura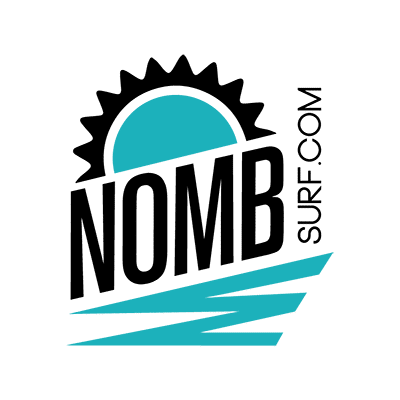 Surfcoaching Trips worldwide
Improve your surfing through
Personalised Surf Coachings
We believe in the importance and success of individual coaching!

We guarantee you an optimized and individualized learning experience where we focus on your level, personal surfing goals, and eliminating existing shortcomings. On Fuerteventura and worldwide.
Surf Coachings on Fuerteventura
Our home base is in the north of the island where we coach all year round. We are a certified surf school, but instead of working in groups, we focus on our optimized teaching methods for personal coachings.
You can always join us with a partner, friend(s) or family, too. We either find the best spot for all of you or split the coaching accordingly.
Surf Coaching Trips Worldwide
We thought: Why not bring our specialized surf coaching to different destinations?
"Living the search" is a big part of surfing. On our unique guided surf trips, we combine our qualified coaching methods with the exploration of various surf spots around the world. Work on your surfing while exploring a new destination & new waves guided by NOMB Surf and a local surf guide.

Theory & Extra Exercises
Coaching includes surf theory to help you understand the ocean and exercises to improve your stance, posture, wave count & co. We also work with photo and video analysis, as well as Carver & Longboard Sessions.

Focused on your personal goals
We take our time to sit down with you to identify problem areas and goals. Together with you, we create your personalized surf coaching plan beforehand to maximize the efficiency in the water.

NOMB. Nature. Ocean. Mind. Body.
Finding the balance between those four.  To be in ease with nature, the ocean, your mind, and your body is the key to become your best self – in the water and outside.
NOMB Surf Impressions
For epic moments in and out of the water
Join us on one of our surf coaching trips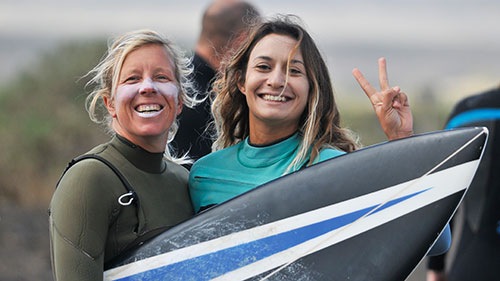 Confidence Boost Surf Retreat for Women
29.01. – 08.02.2022
Fuerteventura
#FuerteFuerza is an all-female surf coaching retreat in Fuerteventura to empower women in the Line-Up. In these 10 days, we invite you to join a sisterhood of surfers for more fun and confidence in the water.
With a mix of individual surf coachings in a small group and surf-related workshops like fear management, breath-hold, wave reading, and fitness & health improvement, you'll not only become better but also much more confident in surfing.
Testimonials
What our happy surfers have to say about us
The Galicia trip with NombSurf was my personal highlight in 2019, not only because we all had an amazing time and were a great group, but especially because I took my surfing to the next level. Angie helped me so much to overcome my fear and to finally have the courage to surf bigger waves again. What I achieved with Angie and NombSurf in 2 weeks couldn't even make 6 surf holidays possible for me. Angie's experience as a surf instructor makes her so special that you simply have to have spent time on a surf trip with her yourself.
This Surfcoaching will help you to go beyond your current level like no other. The coaching is highly professional – adjusting perfectly to your personality, your level, your fears and limits . The coaching not only helps you with techniques but is also focusing on building self-confidence and reading the ocean and waves. Fun and laughter are always a part of the surfing, good vibes and feeling at home.