23 Jul

New trip: GRAN CANARIA GRINDER, January 2020!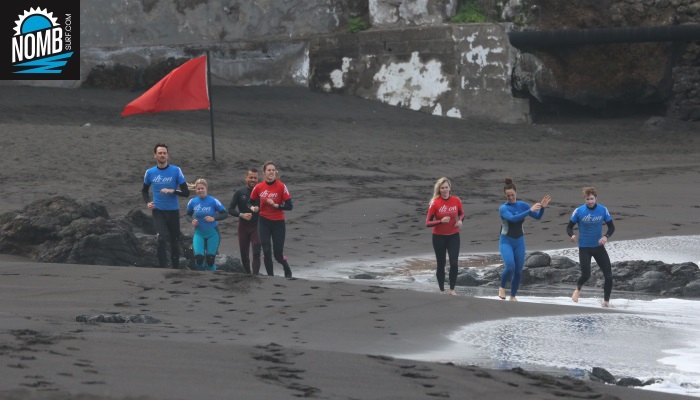 Get surf  fit with us on Gran Canaria!! We are proud to introduce our first ever surf & fitness camp: #GranCanariaGrinder. 7 days filled with surfingcoaching, neuro sports performance training and yoga sessions will not only boost your surfing but also your overall fitness level.
Never heard about neuro sports performance training? It´s an innovative training method that combines neurology-based knowledge with modern sports training. What does it do? It makes you unlock your real potential and perform on a level you didn´t know you have!
So how can this help your surfing? In surfing we use muscle groups that are generally not used in any other sport. For any surfer who doesn´t live at the ocean and surf on a daily basis the biggest problem, while being on a surftrip/surfholiday, is the lack fitness and explosive strength.
And now imagine you are being tought a way how to get the most out of your body! And now think further how that would influence your surfing performance! Hence more waves, more concentration and better movements. Result: epic waves!
The mix of professional surfcoaching combined with a new and innovative fitness training will show mindblowing results. To round it up we will also enjoy yoga sessions, to also treat our mind and soul. Using the right breathing techniques will help you to perform even better, in surfing and in any other physical activity. Yoga involves a lot of breathing and teaches you how to incorporate them into your movments.
On our first surf & fitness camp we count with the following super NOMB Surfteam:
Head surfcoach & tripmanager Angie: experienced & certified, she knows how to run a trip
Health & motion coach Greghu: professional & strong, he will get you into gear
Campchef Linda: amazing chef & entertainment guru, hard to not like her
Included in the trip are 7 days of surfcoaching and fitness training, accommodation, power breakfast & dinner, transport, surf equipment, surf theory, yoga sessions and a lot more. We will stay in a superb house and enjoy the hospitality of the island.
Apart from being active the whole day we will also explore Gran Canaria, a beautiful island in the middle of the Atlantic ocean.So much to see, so much to discover. Did you know that Gran Canarias interior is mountainous and rural? And it´s coastline with cristal clear waters and black lava beaches? Pretty unique, no? The climate in January is sunny and warm on the Canaries, plus it´s the best wave season!!
So how about you???
Are you ready to get grinded???
I am ready! More info & booking here!