For the third November in a row the NOMB Surfcrew will head of to Northwest Ireland to shred the cold Atlantic waves.
´It´s soooo beautiful up there, we just have to return over and over again!´ says NOMB Surf´s headcoach Angie.

´We were so lucky to discover a little paradise called the D-Place. Home of our local guide Lee and some other great characters. How good is it to walk into the local pub and see some familiar faces. They always remember us, not many people head up to the D-place in November to surf´ says Angie with a smile.
Being the third time up there it´s now time for our local surfguide Lee (aka Good Old Lee or the Lee-gend) to introduce himself. Our time up there wouldn´t be half as much fun without him!! Lee knows all the spots, he´s a ripper in the water, always up for a joke and a laugh, and a really nice guy!
Clap you hands for Lee: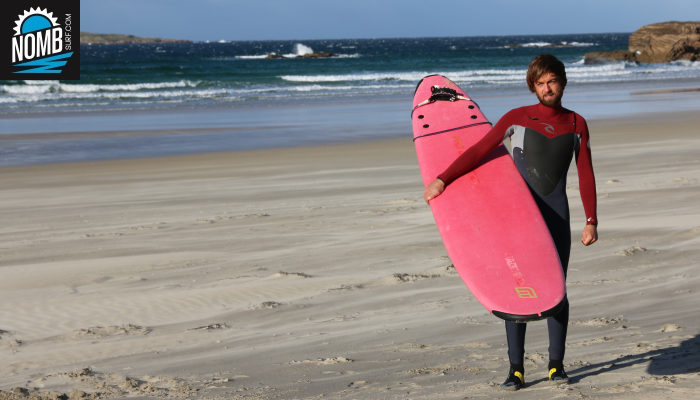 Hello Shredders!
Sharing my surf experience is great fun. I'm happy in 1ft or 10ft surf and like to share that stoke with people.
It's best to improve your approach to waves rather than let conditions of surf dictate whether you're having a good time!
  I'm not surfing or around the shop Narosa Life Surfschool I'm having fun with my wife and 2 kids.
See you in November,
Lee