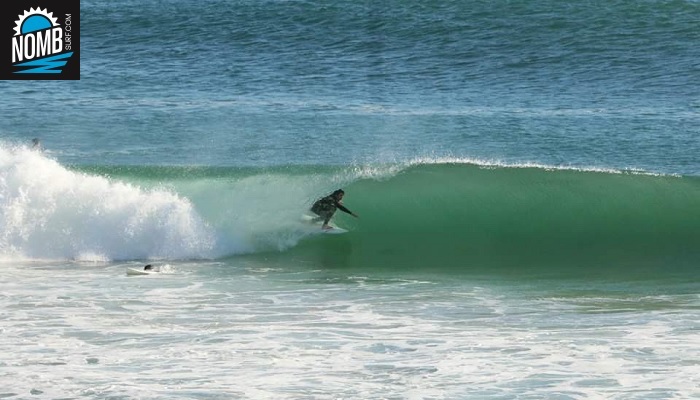 Spain is famous for a lot of things: sunshine, flamenco, tapas and a great way of living. For us Surfers, thinking about Spain we automatically think about amazing waves like Mundaka, Zarrautz and Salinas. But Galicia?? Ok, aybe even Canos de Mecca and Tarifa in Andalusia. Although Tarifa is a bit off the surfradar for us who don't kite- or windsurf as a backup sport. Did you know that Tarifa is known as the most windy point in Europe? Making it a mecca for all the windsport fans.
But back to Surfing. So there is the Basque County, boardering the South of France. That whole area along the bay of Biscaya is famous for it's waves. Why is that are you thinking? Well, have a look at the topography of the ocean floor and you will discover a deep underwater canyon. What does that have to do with great waves? The answer is: everything! If the swell energy can travel through deep water until really close to the coast high intensity breaking waves are being produced! But let's not get caught in surf theory at this point..
Back to Surfing, and back to Galicia. So where exactly is Galicia? Is that not that place where Asterix&Obelix hang out? Right. Galicia is located on the most northwestern tip of Spain. And that's where it get's interesting. Galicia's has a long stretch of coastline open to the North and also a fair stretch of rugged coastline on the westcoast. Northcoast and westcoast?? Picking up swells from all possible directions?? Now that we have your attention let's have a closer look.
There are a couple of famous waves in Galicia, Pantin being the most known one with the Pantin Classic surfcompetition held every year. Most of the surfspots are found on the northcoast, centered around the city of A Coruna. There is a shriving surfcommunity in Galicia, loads of surfers from the third largest city head to to the breaks close by and show off with their skilss. However, they are still a friendly lot and as long as you, as a travelling surfer, stick to the rules and pecking order in the lineup you are welcome to share their waves.
So we've got waves all over the place but what else makes Galicia such a beautiful surfdestination? How about:
a breathtaking coastline
sunshine (believe it!!)
still some uncrowded spots
free camping
not too chilly water temperature (4.3mm wetsuit works fine)
great local whitewine (Albarino)
super friendly people
great seafood
cheap breakfast (€1.20 for a coffee, orange juice and little snack)
short distances between surfbreaks
ohhh, and did we mention waves??
You see, Galicia truly is a surftrip heaven. But pssss, don't tell anyone 😉 Still not sure if you want to join us on one of our next surfcoaching trips to Galicia? Well, we throw in a little countryside teaser as well..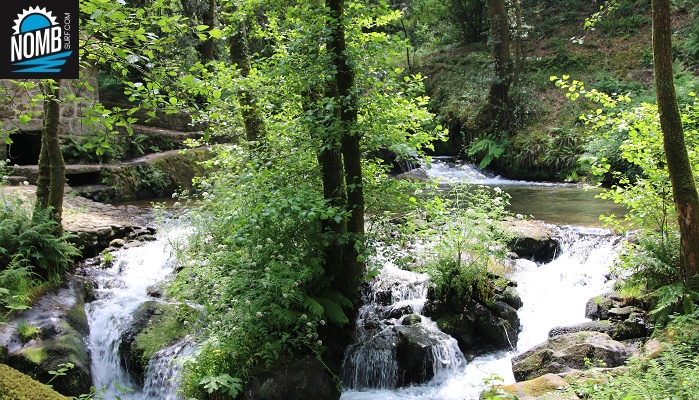 Amazing, no?? Now that you are convinced that Galicia will be your next surfing destination let´s have a look at the upcoming NOMB Surfcoaching trips. And yeah, we are suuuper happy to announce that we will be running TWO trips in Galicia next year:
GALICIAN GALAXY , run in May 2019, is a 14days intensive surfcamp. That's nothing for the faint hearted, all we do is surf, surf and surf. Daily surfcoaching will make sure that your surfing skills go through the roof.
GLITZY GALICIA, run in June 2019, is a 7 day surfholiday. We still surf (and coach) every day but you will also have loads of time to relax and/or explore beautiful Galicia.
Both of the above trips are designed to make you improve your surfing, one being more intense than the other. The crew on both trips is the same: Surf headcoach Angie, campchef Lovely Linda, security dog Rainbow and our local surfguides Ramon&Josh.
Surfspaces are filling up quickly, the first ones are gone already. If you don't want to miss out on a crazy time surfing in Galicia get in touch asap and secure your surfspot.
Sea you soon in Galicia,
YOUR NOMB SURFTEAM