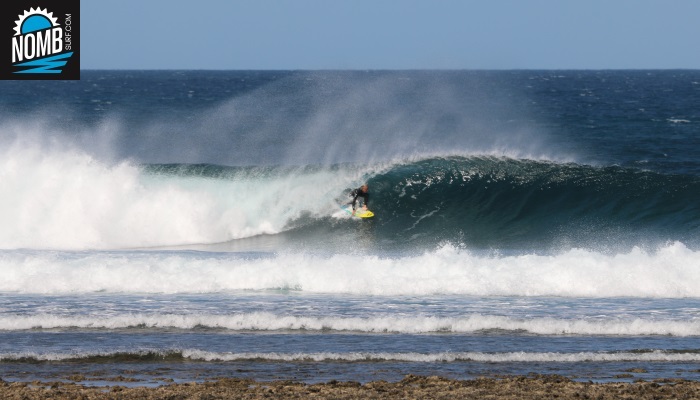 Happy new year from the whole NOMB Surfteam!! We hope you started 2019 in style and got some great waves along the way.
Here on Fuerteventura the waves have been pumping. What a winter it has been so far. Clean groundswells of all sizes, Offshore winds. Epic. After the winter holiday chaos the island is now returning to it´s chilled out vibes. Loving this time of the year..
Like everyone else, we here at NOMB Surf have made some resolutions for the next year. And you know what? They all involve SURFING!! The whole team will be working extra hard for you to have the maximum NOMB Surf experience. We are dedicated to improve and evolve. This includes staff training, improved coaching structures, new trip destinations and an overall exciting new surf experience. Watch out for our new image clip, soon to be released!!
So what´s gonna happen at NOMB Surf in 2019?? There are some exciting news on the horizon.
Let´s start with the NOMB Surftrips, here is a quick overview of this year´s upcoming trips:
7 days surfholiday TENERIFE TAKE-OFF (Jan 2019)
14 days intensive surfcamp GALICIAN GALAXY (May 2019)
7 days surfholiday GLITZY GALICIA (June 2019)
14 days adventure surftrip SOON TO BE ANNOUNCED to somewhere in Africa (Sep 2019)
7 days surfholiday ICONIC IRELAND (Nov 2019)
On our surfcoaching trips, as well as during our private surfcoachings of Fuerteventura, we guarantee an individual and professional coaching. The maximum number of participants on our surftrips is 6, making sure that everyone improves quickly. We always work with a local surfschool and have one of their experienced instructors in the water with us. That brings the student-instructor ratio down to max 3 surfers per instructor. Wouldn´t you want to be part of the great NOMB Surfcrew??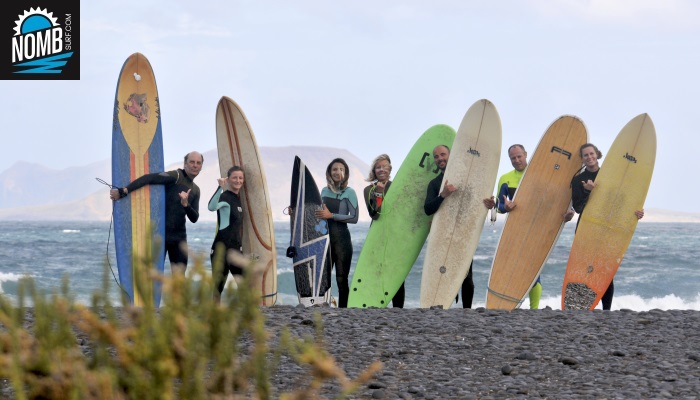 If we are not away running one of our fantastic surftrips we offer private surfcoachings on paradise island Fuerteventura, our homebase. So what exactly is private surfcoaching? It means it´s only you and your own surfcoach. Your coach is fully dedicated to making you learn and improve fast on a one to one basis. So what should quality surfcoaching look like?? Indivdual –  goal setting – feedback. Those are some of the keywords that you will come across when training with NOMB Surf. And watch out, quality surfcoaching is not only about commenting every one of your waves, it also included a lot of indirect coaching drills, essential theory and visual analysis. And you wanna know what? NOMB Surf offers all of the above, in English, German and Spanish. Choose the language that suits you most.
NOMB Surf sticks out in the national and international surfmarket, choosing quality and individuality over quantity and profit. If you want to be part of the NOMB Surfcrew, either on one of our cool surfcoaching trips or getting coached on Fuerteventura, get in touch with us. We are happy to tailor make just the right experience for you.
[vc_empty_space][vc_empty_space][vc_column_text]
Thanks to all of the existing NOMB Surfcrew, we had a hell of a 2018, and it wouldn´t have been possible without every single one of you. Thank you for trusting and believing in what we do, you guys rock!!
Sea you in the water soon!
YOUR NOMB SURFTEAM