Get your groove on in Galicia!! Yeaah!! That´s the motto of our next Surfcoaching Trip. Not long to go and the NOMB Surfcrew will rock the Spanish Northwestcoast.
Some details wanted about our 2 weeks surftrip??
Timeframe: 19/05 – 02/06/2018  Surfspaces still available: 4 of 6  Surflevel: advanced beginner – advanced intermediate
What´s included in the first ever NOMB Intensive Surfcamp! Here we go:
daily professional surfcoaching
daily guided freesurf session (if your arms still work)
shared accommodation (twin or double room) in a great house walking distance from our homebreak
superb power breakfast & crazy tasty dinner cooked by NOMB Surfchef Linda
transport from/to meeting point in Santiago de Compostella
all transport to the surfspots
yoga sessions to stretch your battered muscles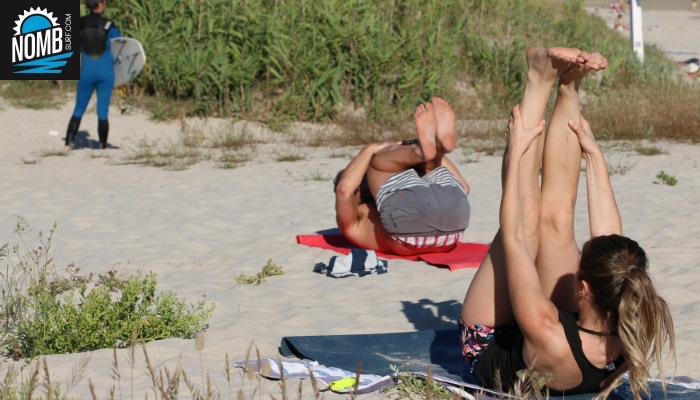 a lot of surftheory to get your mind into ocean mode
the best local surfguides
rest days which you can either use to simply chill or explore Galicia
surf equipment if needed
3 months NOMB Surffitness Preparation Program
NOMB Surf goodies bag
looooads of waves and even more laughters! Plus new friends and unforgettable memories!!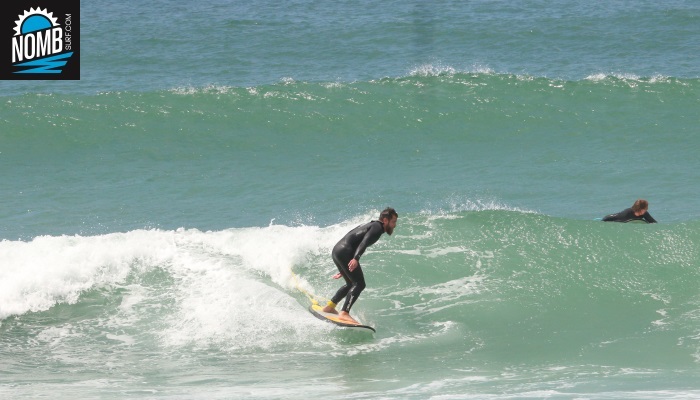 So how does it work, a NOMB Surfcoaching Trip? Well, it´s really easy to be honest. Sign up for one and book your travel ticket to be at the meeting point in time. Everything else will be organized for you.
All YOU need to do on a NOMB Surftrip is surf, surf, surf, and have a hell of a time!
A NOMB Surfday starts with a power breakfast during which the group is getting briefed on the conditions and program of the day. During the day we surf, learn about surfing and the ocean, analyse your surfing through video&photo analysis, surf a little bit more and then finish the day with a freshly cooked delicious dinner. A glass of local wine or an icecold beer, watching some stars, going asleep.
Only to wake up and do it all over again!..
You see, there´s a lot of surfing involved. Isn´t that great?? We here at NOMB Surf are suuuper excited to start our first ever 14 days intensive surfcamp! If that´s no reason to celebrate!! That´s why we throw in a NOMB Surf goodie bag for every surfer that joins us on this fantastic surftrip to northern Spain.
Hooked on the idea of surfing heaps for a couple of weeks?? Good news is that there are still a few surfspaces available. Bad news is that they book up really quickly. So get in touch asap and secure your surfspace.
More info about ´Groove On Galicia´ can be found here! We are counting the days!
Sign up to our newsletter & stay tuned for more crazy info to be released!
Sea you in the water soon!
Your NOMB Surfteam