The NOMB Surfteam is super excited to hit the road again soon!
Only 6 more weeks and the NOMB crew will hit Northwest Spain!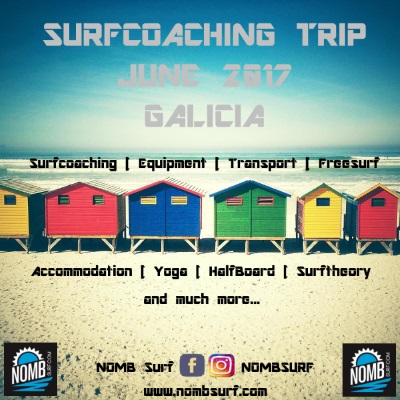 Amazing beaches, incredible waves, super friendly locals…
A countryside that steels your breath, great food, loads of watertime and even more fun..
There is only 1 space left, contact us now if you wanna be part of NOMB´s mobile surfschool!