Floating in the open ocean, watching the sun slowly set right next to you, touching the surface of the water. Listening to the breaking waves and feeling the energy of this magical hour. Who doesn´t love this feeling?? Moments like these make you feel that there is no evil in the world, noone or nothing can be harmed, you feel in peace with yourself and mother nature around you.
Look at this magical sunset we experienced on the westcoast of Galicia. Breathtaking, right?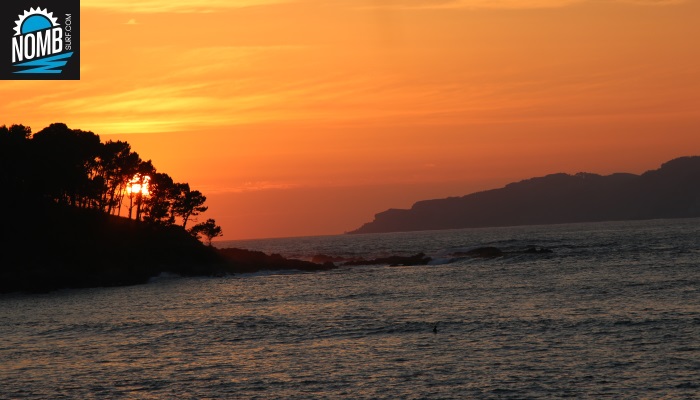 We as surfers spend a large amount of our lives in the ocean. The rest of our time is probably divided by our job (maybe even outdoors) and spending time with our family and loved ones. Most of you know how easily surfing becomes a way of life, and how lucky those of us can be who live a life filled with loads of surftime. Being in touch with nature is a great thing. Nature in general teaches us a lot: it makes us more aware of smells, colours and changes. Being aware is the keyword.
So what responsibilities do we as surfers have towards mother nature?? Only loving and appreciating her? Protecting her? Or even fighting for her?? We here at NOMB Surf have spend many, many hours talking, discussing and crying about the environmental problems of our planet. And we all agree that it is up to all of us to help our planet and oceans. At NOMB Surf we do our little bit by making our surfcoaching trips as sustainable as possible. This includes educating on both ends, helping the local communities, only working with partners who share our believes, cleaning beaches, supporting environmental NGOs and generally being aware of what is going on around us.
That´s the NOMB Surfcrew on our first surftrip to Chile helping clean the beautiful beach of Buchupureo, an incredible pointbreak in the south of the country. The local environmental group ´TODOS SOMOS COBQUECURA´ is trying to defend their coastline against the pollution and installation of a salmon factory. It´s a long battle against the regional and national governments but the local chilean community is tough and stands up for their ocean. Heroes!
So what else can we do?? Again, awareness seems to be a good starting point. How can I minimize my environmental footprint? And can we, as individual surfers, really make a difference? The answer is YES! Here are a few ideas on how to help mother nature:
Reduce your plastic consumption in everyday life and start looking for alternatives
Pick up trash, wherever you go!
Recycle &  reuse! Even your old wetsuit or surfboard might be of use for someone else. Check charities like POSITIVE VIBE WARRIORS
Get involved! Local beach, park or river clean-ups. Check with your local government for events close to you
Keep up with the surfindusty news about alternative and more sustainable products
Small example, have you ever thought about the fact that the sunscreen you use while surfing will eventually end up in the ocean and pollute?? There are sooo many great environmental friendly options out there, find one that fits your needs. We here at NOMB Surf have teamed up with the great crew from SUNTRIBE SUNSCREEN. A bunch of young Swedish surfers who were looking for an environmental friendly zinc sunscreen. We have tested Suntribes Eco Sportsface Zink in the sunny Canary Island conditions, our verdict: EXCELLENT!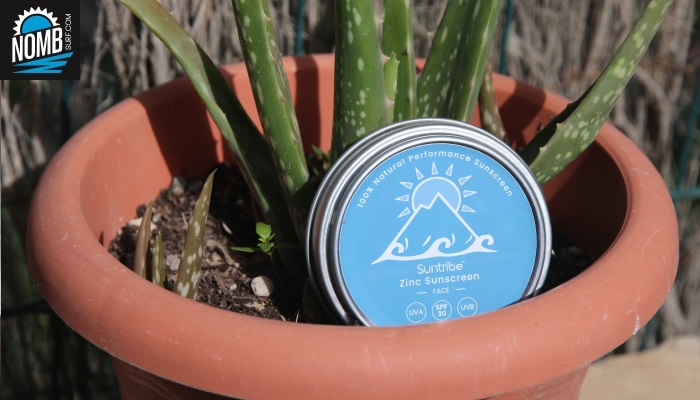 You still think that being ecological is a bit odd and a hippy thing?? Come on, wake up! We don´t need to tell you that climate change is happening, our planet shows us by screaming out every single day. Even though governments want to ignore it (for whatever reasons that might be) we should not close our eyes and keep ignoring the fact that it is up to every single one of us to make a positive change.
You still think that being ecological means being odd, alternative and annoying? Well, there might be a bit of a trendy movement going on right now, with a few people exaggerating but the essence is the same.  For example, have you thought about what you wear? Where your clothes are coming from? What they are made off? Once you have a look around you will be surprise how many locally produced products are available. Take the CLEAN OCEAN PROJECT for example. A  small company located on Fuerteventura, one of the Canary Islands. Not only do they fight ocean pollution and raise awareness, they offer really cool clothes made in Spain. Check out their webite www.cleanoceanproject.org!
Taking about using alternative and organic materials. How about hemp for example? Take a loot at HEMP AGE, a German fair trade company which is using hemp and organic cotton to create comfortable and stylish clothing.
Still not convinced that ecological clothing can look great?? Than check out our Lovely Linda wearing a JOSEA Bikini made out of recycled fishing nets, produced locally in Germany. Would you have guessed?? On their website www.josea-surfwear.com you can find a wide range of bikini styles and even yoga gear.
These are only a few examples on how to help our environment, and our oceans. Every single one of us, especially us surfers, decides to which extend he/she likes to get involved. The options are endless.
Ever heard of SAVE THE WAVES, SURFRIDER FOUNDATION or  SURFERS AGAINST SEWAGE?? Just to name a few great organizations who fight for our oceans. Even if it might seem like the most boring option of getting involved, donating to the right charity will make a difference.
Or maybe even support individual campaigns. On Kickstarter or Crowdfunding you can find very cool projects and help them become reality. Let us introduce you to one that we here at NOMB Surf back, and hope that it will become alive: 100 DAYS OF OCEAN – Heroes of the sea! ´A documentary project about the problems of our oceans and the positive impact of those people who could be our guiding lights on our way to solve them.´ We are stoked to see people getting involved and would love to follow their stories. The Kickstarter campaign for 100 DAYS OF OCEAN will only run until the end of February 2018, please donate if you too want to learn more about the heroes of the sea!
NOMB Surf represents NATURE – OCEAN – MIND – BODY. We believe that in order to live (and surf) happily & healthy these four pillars have to be in balance. While our minds and bodies are our personal treasures, nature and the oceans need our help and are part of our responsibilities as surfers.
We would be stoked if this blog makes some of  you think about your own awareness and engagement, and gives you positive ideas about how to get more involved in the conservation of mother nature. We are looking forward to your feedback and ideas, please get in touch.
Sea you in the water soon!
Your NOMB Surfteam