Hoi NOMB Surfers!
People call me Lovely Lindis and I am- extremely motivated – to be part oft he NOMB ´Groove on Galicia´project! YEEEYYY!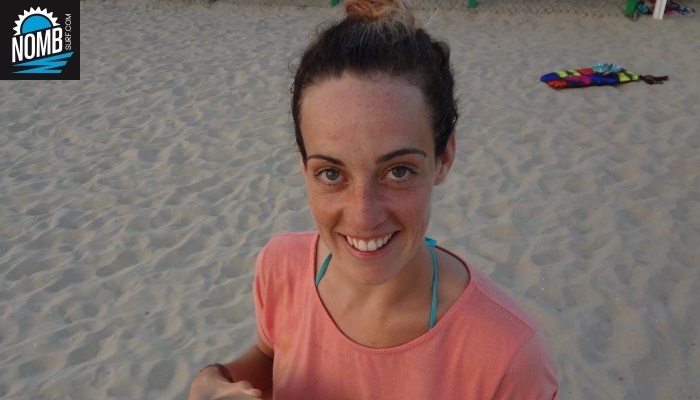 When head surfcoach Angie is calling for a cook, then I jump into the scene "rrrooooaaaarrrr".
Of course I am a passionate surfer and I can perfectly imagine what a hungry dude is wishing for after a day packed with waves. Grilled fresh fish, juicy beef burgers, Swiss mountain pasta, Risotto, smoothies, self-made cereal bars and other healthy stuff is all part of my performance.
Before I was responsible for food & beverage in a large surf camp and beside my cooking skills I am always open for a chat. My secret in the kitchen: make everything with love.
See you soon!
Your Lovely Lindis