Welcome back to our surftrip series. This time it will take you to Fuerteventura, the most incredible of the Canary Islands.
We are in love with Fuerteventura and it´s magic, that´s why the NOMB Surf headquater is based here. Fuerteventura is the lowest and therefore the driest of the Canary Islands. You probably think that there isn´t much going on in terms of lush forests and vegetation but surprisingly you can still tell the seasons apart and see how the desert landscape changes. Check out those little funny plants that we discovered while checking the waves on our recent surftrip.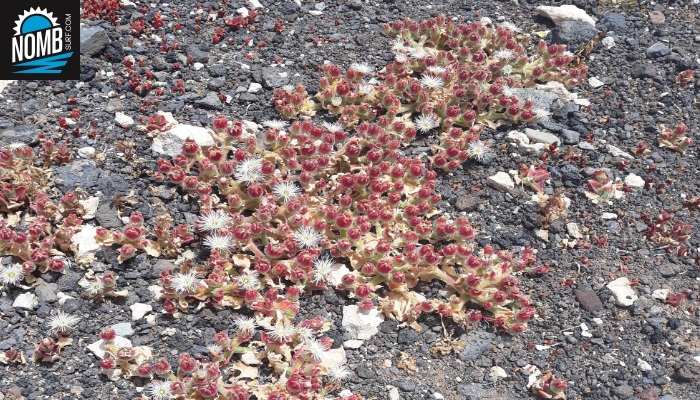 But back to our roadtrip. It was one of those trips where a friend calls you to tell you that the conditions are going to be epic and that you really, really, really have to come. So you check with work, put your boards on your car, pack some blankets, wood, food and water (and a sneaky bottle of wine for the campfire), call another motivated friend and you and your dog are ready to go! Heading where?? No idea really, you will see once you get there.
Being based in the North of Fuerteventura we decided to head south. Good music, great conversations and a lot of laughter, we were all hyped up to jump into the water. The new swell wasn´t due to arrive until midnight so imagine us being stoked to find some of the spots firing already. Chilling out at a bonfire watching the stars, we tried to calm down and not expect too much. But let me tell you, waking up in the morning was like Christmas and your birthday all in one. The word epic doesn´t even do justice to what had arrived overnight! That´s our view waking up in the car.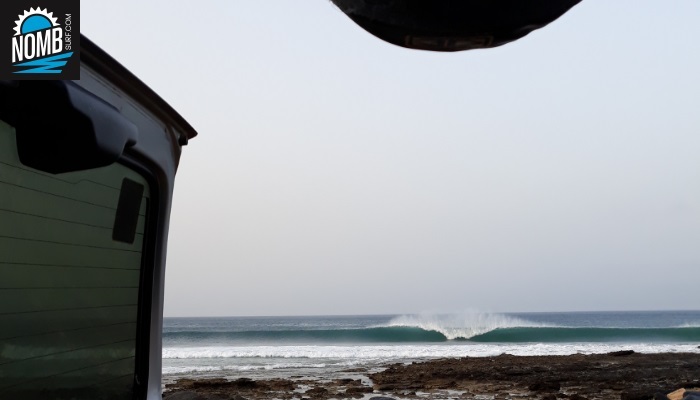 Looks small you think?' Well, double overhead might have been an understatement for some of the sets that hit the reef. Sure we have traveled quite a bit, and sure we have seen a wave or two in this world, but this morning was definitely one to remember.
Maybe it was the perfect mix of great waves, good friends and empty line-ups but this short roadtrip reminded me of the essence of surfing: being grateful for what we have and sharing the stoke!!
Let´s hope that, in days when surfing is being consumed rather than lived, the original spirit doesn´t get lost!! We here at NOMB Surf believe in the beauty of our sport and feel honored being able to live a life close to the ocean. The love for mother nature and the ocean is one of the core believes of our surfcoaching trips, and we try to bring it across to all our NOMB surfers. If you wanna share our believes, why not join us on one of our upcoming surfcoaching trips?
Sea you in the water soon!
Your NOMB Surfteam