Surf better & more confident in 10 days
Fear Management and confidence boost for women in the water
#GuadeGirlsGang is an all-female surf coaching trip in Guadeloupe, East Caribbean, to empower women in the line-up. During 10 days, we invite you to join a sisterhood of surfers for more fun and confidence in the water.
Whether you've have had a bad experience or feel intimidated by the ocean, big waves, or competitive surfers, our boost camp will help you understand your emotions and teach you tools to handle them. With a mix of individual surf coachings in a small group and mental training workshops you will not only get better but also much more confident in your surfing.
Staying on the beautiful butterfly island of Guadeloupe we will fully indulge the Caribbean gone French flavour of Guadeloupe´s culture, people and cuise. With the local criol cuisine being a mix of European food with african ingredients and oriental flavours, our tastebuts will be buzzing. Let´s dive together into the bustling culture of this magnificant Carribean island. 
Warning: serious addiction to drums and dancing possible.

8 Surf Coachings
The best way to improve in surfing and thus, feeling more secure, is practice in the ocean. With a specific coaching plan considering your individual goals, female ISA II surf coach Angie and our local surf guide, are taking you surfing to different spots and waves around the island. Combined with photo/video analysis, we will identify your problem areas, address them outside the water and then take the discovered tools back into the waves.

Daily Workshops to actively work on boosting your confidence
Each day, we will concentrate on one specific topic to work on insecurities or blockades you might have in the water. Topics include understanding the ocean, managing your emotions and mind, breathing and breath hold techniques, how to be physically and mentally fit and how to stand your woman in the line-up. Each of those workshops will improve your self-confidence and therefore indirectly your surfing.

A trusting sisterhood with likeminded women
Fear and insecurity in the water are obviously not solely concerning women. Still, we want to create a female empowerment trip, for surfing ladies only, as we believe there are still not enough of us shredding out there with confidence.
This trip is meant to create a trusted environment for women with similar experiences in the water to share their stories openly and hopefully, create friendships for future female surf adventures.
Meeting Point: Pointe-à Pitre airport (PTP), Guadeloupe
Price: €1.920 (airfare not included)
Surflevel: Experienced Beginner to Intermediate
Minimum requirements:
We aim at surfing green waves, so you should have some experience in surfing and be able to paddle out to a line-up and sit on your board comfortably. 
Entry requirements for Guadeloupe (March 2022):
no restrictions with complete COVID-19 vaccination, negative PCR test without vaccination
delicious local breakfast & dinner
8 days surfcoaching (equipment included)
transfer to/from surfspots
safety intro to surfspots
exciting volcano jungle hike
epic boat trip to take in the scenery
all your surf pics & video
transport to/from airport
Trip Details
Here's what to expect
The Surfcoachings
The 10 days trip will include 8 surf coachings. We will take a break from surfing on 2 days, to recover your body and mind.
You'll go surfing with Angie Ringleb, an ISA Level II instructor and certified lifeguard to guarantee you a safe and professional coaching experience.
For each participant, we will create an individual plan at the beginning of the workshop. This includes an assessment of your surfing level, defining blockades, and setting reachable goals.
Each surf coaching contains a session in the water, backed up by exercises, demonstrating and explaining, ocean knowledge, surf theory, and photo– / video analysis to make sure that we work on your skills through a variety of instruments to maximise your outcome.
When we paddle out, we will go surfing as a group while still focusing on you as an individual.



transport & safety intro to spots



your surfpics & videos to take away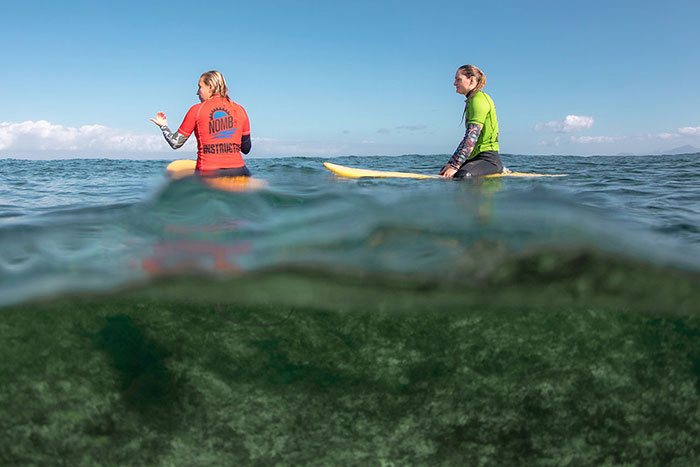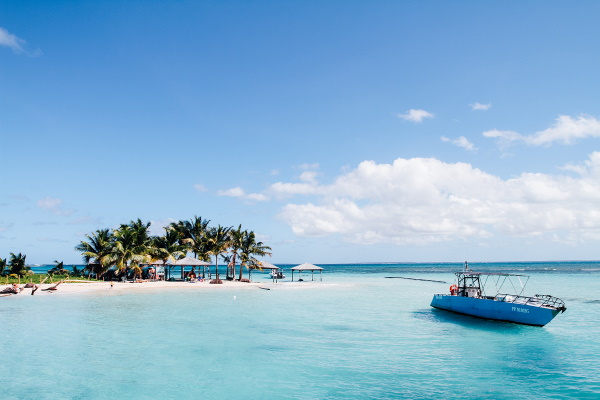 The waves in Guadeloupe
Spring is one of the best seasons to visit and surf in Guadeloupe. Swells generated by both Atlantic trade winds and tropical weather systems in the Gulf of Mexico hit the small east caribbean island. We will stay on the island of Grande Terre which receives more consistens swells and is home to some incredible surf breaks.
Some of the waves are reef breaks but don´t worry, our local surf guide will show us how to enter, exit and surf his homebreaks without any danger. He will also make sure that we are at the right place at the right time for your surf level.
If you're a little insecure about reef breaks, don´t be. Being reef breaks, the wave has a certain peak where it will break, as well as a channel to sit in safely, to take a break, and wait for your turn. This makes the wave predictable, so it will be easier to position yourself correctly.
Furthermore, we choose waves that break more mellow, like longboard waves, so you will have more time to stand up and cruise along the open face of the wave.
Workshops & Activities
Apart from surfing, this week is all about actively working on strengthening your confidence from outside of the water. Open dialogues and workshops in a fun environment include:


Fear Management: Control your emotions

Breathhold: Techniques & Exercises from big wave surfers



The importance of awareness


Mental Training for a stronger mind
Also included are some exciting activites to strengthen our bodies, minds and souls. How does dancing to some local drum music sound to you?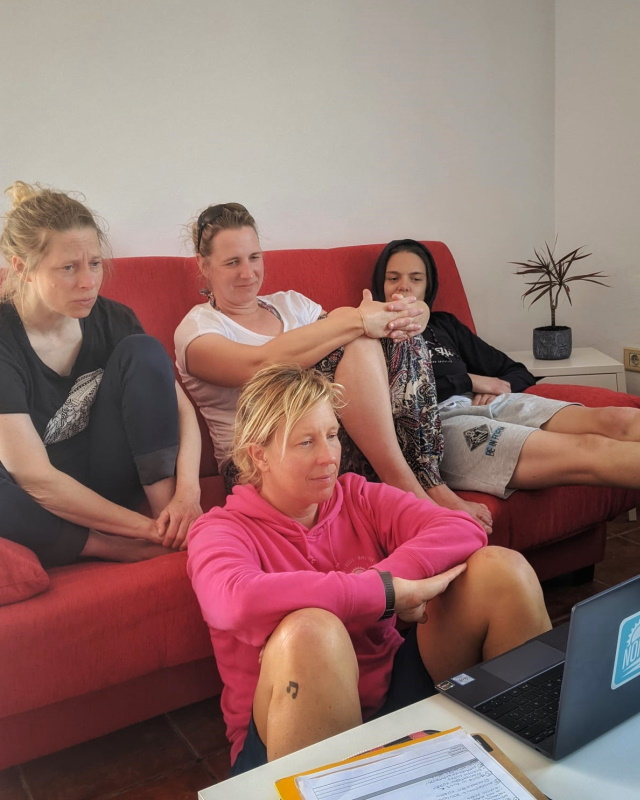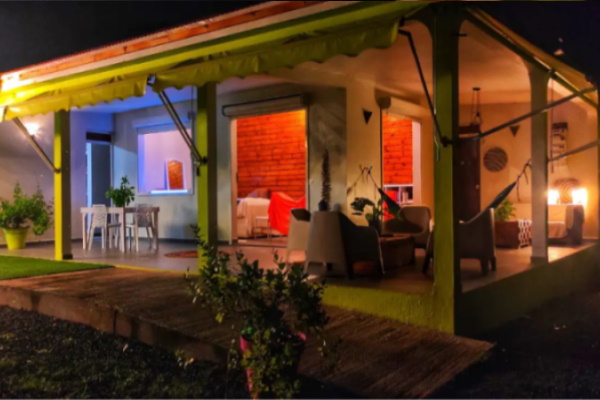 Accomodation & Food
We will pick you up from the airport and bring you to our beautiful home on the island. Our house is called ´Au calme´, and that's exactly what it is: located in a quite area right in the middle of the island of Grande Terre but yet close to all the surfspots. 
You will stay in air-conditioned shared twin rooms, listening to the jungle around you. If sharing a room this is not for you, you can also book a single room for an additional fee (on request).
Our homebase is settled in between lush jungle greens, has loads of outdoor space, an outdoor kitchen, 4 bedrooms, 2 bathrooms and really good vibes.
Each day, there will be a surf coaching session and a workshop session. The workshops will take place in the homebase or outdoors, depending on the content.
Being in such a a vibrant culture we will be spoiled with delicious local breakfast and dinner, eating our way around the local food stalls, restaurants or even getting cooked for. Prepare your taste buts for some serious action.
Is this trip for me?
#GuadeGirlsGang is designed for female surfers who want to address fears or blockades in the water. As we want to create a trusting environment, the trip is for you if you are willing to open up and work on your blockades in a group of likeminded women.
As we are focusing on improving your surf skills on a mental level, so you should be fine with surf coaching only being a part of your day.
The retreat requires a minimum surflevel 2-4, so experienced beginners and up.
Surfcoaching Time

50%

50%

Activities & Workshops

50%

50%

Minimum Surflevel

25%

25%
Sustainable Surftravel
We love to travel around the globe chasing waves. Who doesn't? At the same time we are aware of the impacts surftravels causes. Adapting to the methods of sustainable tourism is the only way for us to operate. Therefore we strive for economical, socio-cultural and environmental sustainabilities in all our surftrip operations.
How does it work? It means, that we deliberately work with local surfschools and partners to leave economic benefit in the hosting community. It means, that we look for socio-cultural exchange and carefully integrate our surfteam by being open, showing respect and participating in local events . It means, that we leave any location in a better state than how we have found have it.
If you want to know how much more we do to keep our surftravel footprint as positive as possible, please ask . We are happy to inspire!
Surf Coach & Trip Organizer Angie Ringleb
Many years ago I decided to live my life outside the box. My travels brought me to a lot of different corners of this planet, and I couldn't imagine settling down somewhere. Until I stumbled across a small island in the Atlantic ocean: Fuerteventura. It seemed to be the perfect place to open up a small female-led surf school, and spread my love for the sport of surfing and the ocean. Having found a homebase I looove setting off and discovering new waves and places.
Surfing and the surfing industry is still a male-dominated business, and it can be tough sometimes to fight your corner. There were some ups and downs, stones were thrown in my direction. I have experienced first hand the challenges of being a female surfer and a self-employed business woman: fighting for my place in the line-up (literally & metaphorically) and facing my fears.
I believe that every woman & surfer has its own limits and challenges, and I would be delighted if you let me help you with your personal journey. Sea you in the Caribbean 💜
 Mental Coach & Trip Organizer Doro Neu
When Doro quit her permanent job in 2015 and landed spontaneously on a little rock in the Atlantic ocean to work at a surf school for a while, she had no idea that surfing would develop into much more than just a sport:
"Surfing is the most wonderful and at the same time the most difficult challenge for me. It pushes me to my personal limits again and again – physically, but above all mentally. And maybe I would have given it up already if there hadn't been people who encouraged me, cheered me on, asked me critical questions or helped me at the right time. 
"We are the sum of the stories we tell ourselves about ourselves."
Every surfer has her own unique stories, challenges and limits. In the water and on land. And it takes space as well as like-minded people to help us rewrite old stories or write new ones. '
Nowadays, Doro is self-employed, has a home base in the South of Germany with a view of the Alps, travels Europe by van, is a certified hiking guide and mental coach – and she is very much looking forward to creating lots of good memories with you during these 10 days.
Any questions left?
Send us a message and we will get back to you asap!