Surf & Explore
The ideal balance of improving your surfing and discovering stunning Cornwall.
Surfing in England? Well, you have probably heard about it but never really considered going there. The West of the UK awaits with a huge variety of waves and the most & most consistent spots aligning on the coastline of Cornwall. On this 7 days care-free surfholiday, we boost your surfing through daily professional surfcoachings! With one session per day, there's enough time for free surfing and exploration of the beautiful landscape & picturesque fishing villages of Cornwall. You will be surfing different beaches, improving your surfing, breathing Cornish air, sleeping in a beautiful (and rather unique) place, and find out what Cornwall is about.

Consistent waves for experienced beginners & intermediates
With miles of coastline hit by west atlantic swells, there's more than 35 beach & reef breaks around Cornwall, with all kind of waves to satisfy the stoke.

"Cornish Summertime"
September is off-season which means uncrowded surfspots to enjoy the arriving autumn swell! The water temperature is still at an enjoyable 16° – it doesn't get much higher than that in the UK.

Beautiful landscape & picturesque fisher villages
As a surfholiday, this trip offers enough free time to discover the mystical landscape and miles of coastline of beautiful Cornwall.
Meeting Point: Bristol, UK
Level: Experienced beginner – Intermediate
Minimum requirements:
Pop-Up in white wash, maybe even the first small green waves

Shifting the weight on the board, maybe even slight turning
accomodation in twin room
7 surfcoachings (depending on conditions)
transport from / to Bristol
Trip Details
Here's what to expect
The Surfcoachings
The idea of our surfcoaching trips is to really improve your surfing. At the beginning of the trip, we set your individual goals which we will focus on for the week. One daily surfcoaching, backed up with ocean knowledge, surf theory and video analysis will make sure that we work on your skills through a variety of instruments to get the best out of it.
Even though we surf as a group of max. 6, surfcoach Angie will teach each of you individually. This includes assesssment of your surfing level, setting fixed goals, explaining drills and exercises, coaching in and outside of the water, demonstrating and explaining.

daily surfcoaching sessions (depending on conditions)


transport & safety intro to spots



your surfpics & videos to take away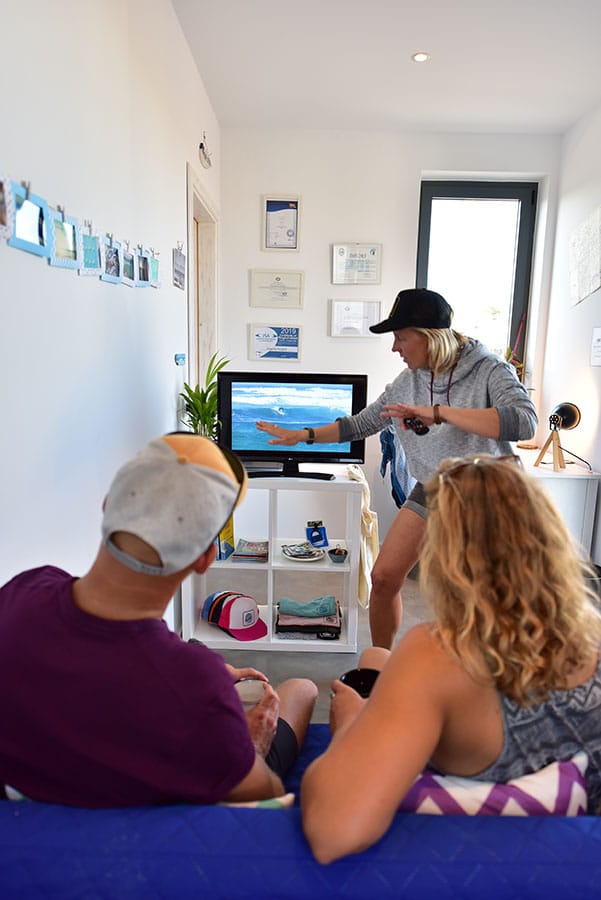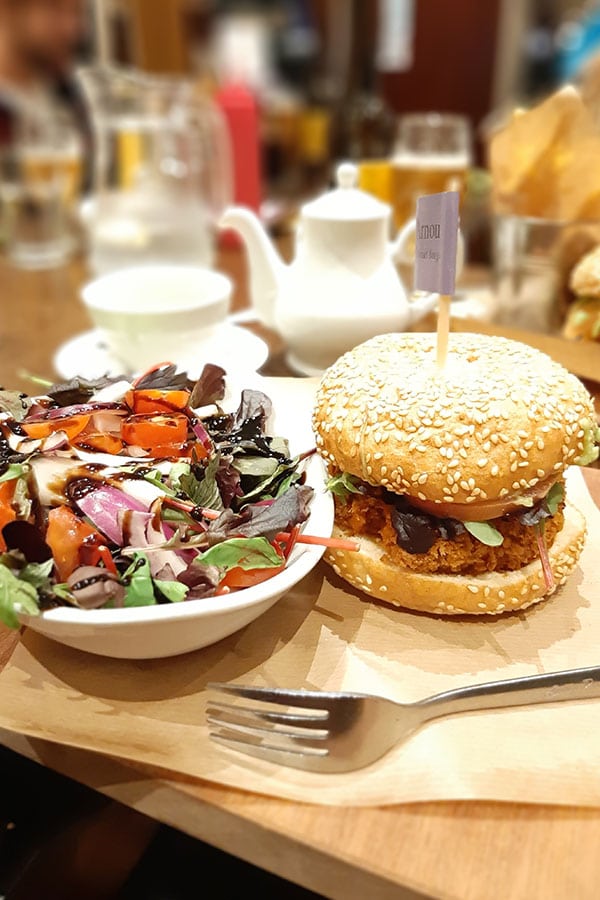 Accomodation & Day to Day
From the moment the trip starts, we organise everything for you.
On the first day of the trip, we will meet in Bristol. From there, we will pick you up and bring you to your home for the week. In the cornish accomondation, you'll stay in shared twin rooms. If this is not for you, you can also book a single room for an additional fee.
We will start every day with a nutritious power breakfast and finish it with a re-energizing dinner served by our cook Jules. If we don't surf straight after breakfast, we either learn something in a surftheory session, go exploring or relax until it's time to surf. As we also want to get to know the cornish way of life, discovering the country and surroundings will be a part of this trip. 

transportation from & to Bristol

accomondation in a twin room

delicious breakfast & dinner

discovering the beauty of Cornwall

NOMB Surf goodies bag and little surprises
Does this trip suit me?
#CornwallCalling will be run as a Surf-Holiday trip. In a 7 day timeframe, we will coach you individually within a group, so expect your surfing to improve immensely. We use direct & indirect coaching techniques, in and outside of the water.
With one surfsession per day, you will have enough free time to relax and recharge your batteries. However, if the waves are epic, and our muscles allow, we might go for a sneaky freesurf on some of the days if you're up for it!
This NOMB Surfcoaching trip is open to surflevel 2-4, so experienced beginners and up.
Mimimum requirements: 
Pop-Up in white wash, maybe even the first small green waves

Shifting the weight on the board, maybe even slight turning
Surfcoaching Time

50%

50%

Free Time

50%

50%

Minimum Surflevel

30%

30%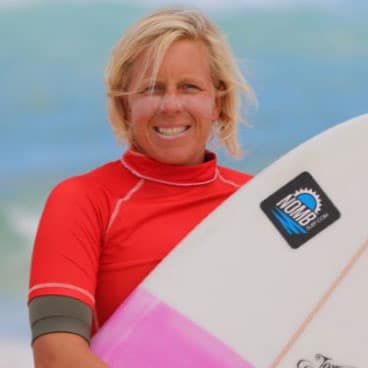 Angie
Your Surfcoach Angie is an ISA level II qualified surfcoach, a qualified lifesaver and has lots of years of coaching experience. Angie can coach in English, German and Spanish. Angie and NOMB Surf have their homebase on Fuerteventura but she loves setting off to run the NOMB Surfcoaching trips around the globe.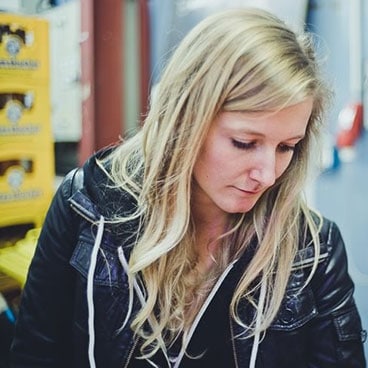 Jules
Your Chef on this trip is Jules from Munich. She's actually a physiotherapist, but is shifting her talents of keeping up the physical well-being to preparing delicous dishes for you. She'll help the whole crew stay strong for long sessions and fun days and hopefully join in on some of our surfs to share some epic waves.
Local surfguide
As usual we will work with a local surfschool to support and respect the local community. Our surfguide will take us to the best spot for the day, be in the water for safety and help you position yourself correctly in the lineup.
Due to COVID-19, we can't let you know yet which school we will work with, but will update when we know more.
Make a reservation
Join us on our trip!
My reservation for #CornwallCalling