Surf and explore Taiwan
Exciting waves in stunning settings
This once-in-a-lifetime adventure surf trip will take you all along the Eas coast of the island, home to many of Taiwan's quality surf breaks. Instead of surfing alone, you will share waves with a group of max. 6 likeminded NOMB surfers, friendly locals, our own ISA Level II qualified surf coach Angie and a local surf guide.
If you think about Asian surf destinations, Taiwan is probably not the first one popping up in your mind. Still, just like its more popular sibling the Philippines, Taiwan is hit by monsoon and typhoon swells, creating incredible waves on its various beach and reef breaks.
Not overrun (yet) by surfers, Taiwan is an off the beaten track surf paradise in East Asia.

Explore amazing asian culture & food
Our adventure surf trips are designed to surf but we also want to dive into a foreign culture and landscape: hiking, snorkelling, dipping into hot springs,meeting locals, discovering Taiwanese villages and temples may all be part of the journey. So are flavourful, salty-sweet dishes like dumplings, rice noodles and scallion pancakes. Getting hungry yet?

Daily Surf Coachings at different spots
Consistent waist to head-high waves breaking on different ocean floors create ideal conditions to work on your surf skills during this trip. We will design a coaching plan specifically for you and work on reaching your goals while at the same time exploring different waves and enjoying the breathtaking surroundings. 
Surflevel: intermediate and up
Minimum surf requirements:
confident in the line-up
confident in turtle roll / duckdiving
confident in surfing left+right
Entry requirements for Taiwan:
No visa needed for EU citizen for a stay of less than 90 days. However, a return flight ticket or a ticket to an onward destination has to be presented upon entry of the country.
Recomended vaccinations:
Hepatitis A/B (mandatory)
Dengue fever (recommended)
Japanese Encephalitis (recommended)
14 nights accomodation (shared)
breakfast & dinner (local foods)
daily surf coaching (except travelling days)
all transfer from/to meeting point, and during the trip itself
your own adventure trip workbook
Please note: airfare is not included
Trip Details
Here's what to expect
Travel by Train
Taiwan's Eastcoast railway line is breath taking: it travels along sea cliffs with stunning views of the Pacific Ocean. On the other side of the track, a wondrous forest mountain scenery awaits, with fog covered valleys in the mornings, endless tunnels and dense green pine forests. No way we gonna miss out on this!
Apart from surfing, this trip is all about exploring and discovering Taiwan. We will meet in Taipei, from here we will hop straight on the train direction East coast. We will slowly surftrip our way South along the coast, ending this adventure surftrip at the doorstep of beautiful Kenting National Park.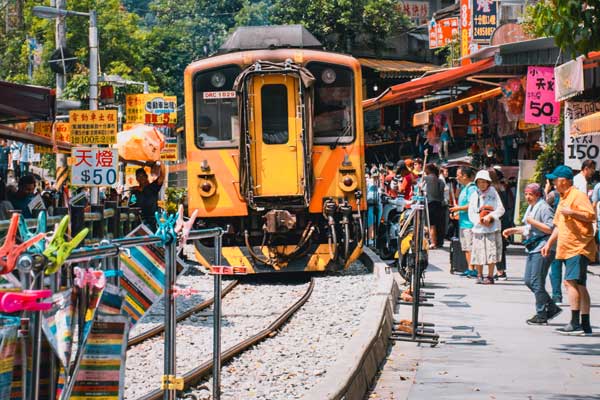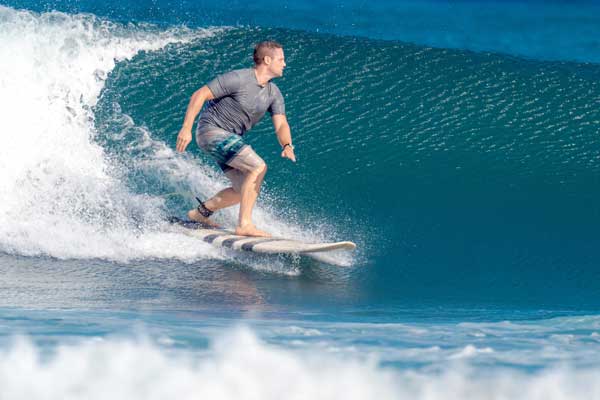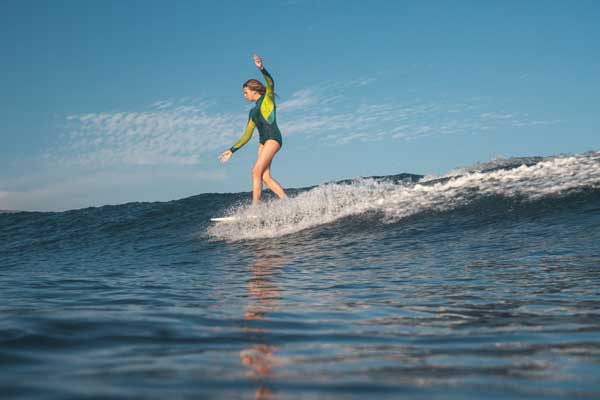 The waves in Taiwan
Taiwan is located between Japan and the Philippines in the Pacific Ocean. The winter storms (North-East Monsoons) create powerful swells that regularly hit the the islands East and South coast. And that's where we are going to be.
It's coast offers a variety of spots, with point breaks, reef breaks and different beach breaks. They are known to produce mellow but fun longboard waves. This type of wave gives you the possibility to work on important skills as positioning in the wave, take-off timing, drawing your line on the waves face and connecting with it's energy.
Taiwan is still relatively unpopular with the international surftravel scene. There is a thriving local surf culture, with surfers leaving the cities on weekends and hitting the waves. The locals are known to be very welcoming and friendly, and as everywhere in the world, if you show respect and know your spot in the pecking order, you will enjoy a fun surfsession.

Water Temperature: 18-20 ° C

Spot Types: Beachbreaks, reefbreaks & pointbreaks

Wave Size: Waist to Head High
Extra activities
We are going to experience some great activities! Taiwan is famous for its hotsprings, as the island sits directly on a collision zone of two tetonic plates. Taiwan has one of the highest concentrations of thermal hot springs in the world – perfect for dipping in and relax our sore surf muscles!
We want to really explore on this trip: not only the ocean, but also the mountains and forests, so pack some steady shoes. Due to the wind we will be surfing mostly in the early mornings, leaving the rest of the day to be active and do fun activities.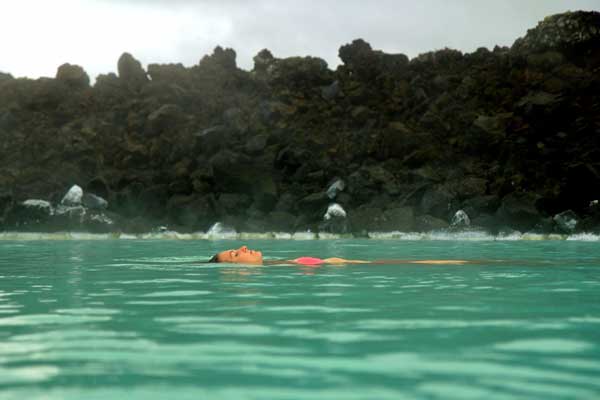 Accomodation and Food
We will meet in Taipei and start our adventure to the first stop on the East Coast of Taiwan, slowly working our way down South.
In all places, you will stay in local accomodations, sharing rooms with your fellow NOMB Surfers. #TaiwanTwister being an adventure surftrip, be prepared to open your mind for new experiences, adopting to the local customs. This might include adjusting to the Asian way of sleeping on the floor, matress provided or course 🙂
But don't worry, all our accommodations will have a high standart of cleanliness and character. We want to you sleep well and be ready for another incredible day oof this adventure trip.
Breakfast and dinner are included in this trip, making sure we recharge our batteries. Breakfast will mostly be provided by our hosts, being a mix of Asian and Westerns delicious treats.
For dinner we will be eating out or being cooked for, fully diving into the delicious local cuisine of Taiwan. The taiwanese food is loaded with flavour and also vegetables, vegetarian options are widely available. Eating vegan tends to be a bit more tricky depending on how strict you are with food preparation but it's not impossible. Whatever diet you prefer, mouthwatering flavours are waiting for you.
The Surfcoachings
This adventure surf trip includes daily surf coachings, except of travel days or whenever your arms need a break.
You'll go surfing with Angie Ringleb, an ISA Level II instructor and certified lifeguard to guarantee you a safe and professional coaching experience. A local surfguide will join us and make sure we are at the right time at the right waves.
For each participant, we will create an individual plan at the beginning of the trip to work on. This includes assesssment of your surfing level, setting fixed goals, explaining drills and exercises, coaching in and outside of the water, demonstrating and explaining.
We make sure that we work on your skills through our renowed coaching technique. We paddle out as a small group but still focus on you as an individual.

daily surfcoaching sessions (except travel days)


your own adventure trip workbook

transport & safety intro to spots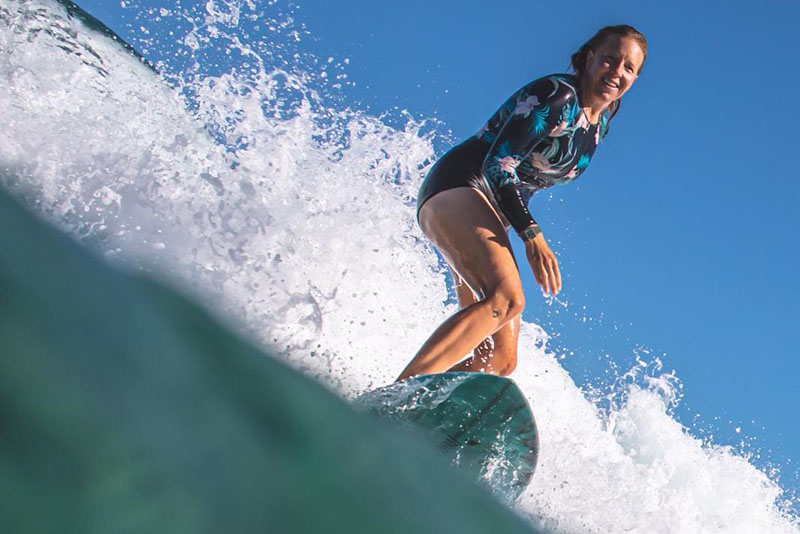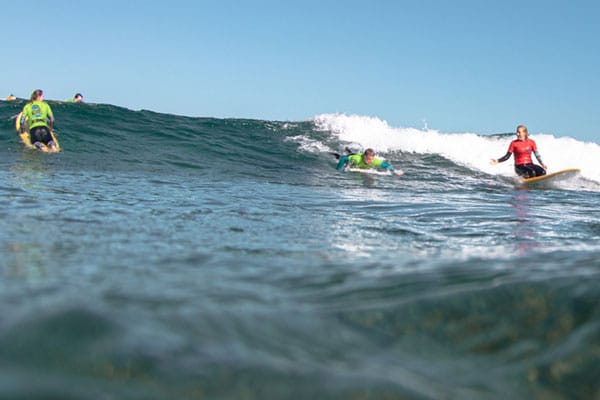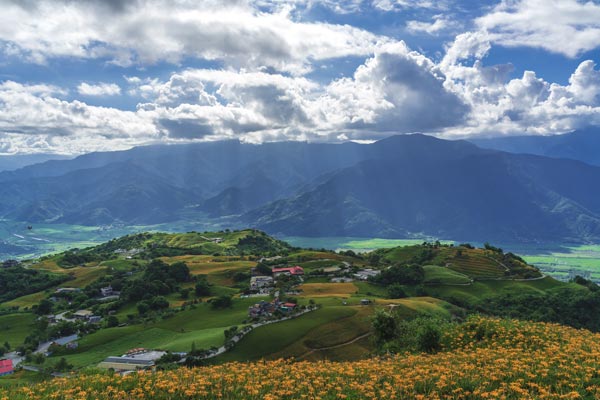 Climate
Winter time is when Taiwan is in full bloom. January is one of the dryest month of the year, making it perfect for outdoor activities!
While the water is going to be a 18-20 °C, the outside temperature in January is a little chilly and normally ranges from 10 – 20 °C.  However,  as every (sub-)tropical zone, weather can change unexpectedly: better come prepared for rain, fog and slightly warmer or colder temperatures.
Sustainable Surftravel
We love to travel around the globe chasing waves. Who doesn't? At the same time we are aware of the impacts surftravels causes. Adapting to the methods of sustainable tourism is the only way for us to operate. Therefore we strive for economical, socio-cultural and environmental sustainabilities in all our surftrip operations.
How does it work? It means, that we deliberately work with local surfschools and partners to leave economic benefit in the hosting community. It means, that we look for socio-cultural exchange and carefully integrate our surfteam by being open, showing respect and participating in local events . It means, that we leave any location in a better state than how we have found have it.
For each participant, and coach Angie of course, we offset our carbon footprint through Sustainable Travel International. In addition we plant a tree/bush in our jungle garden at our headquarters in Fuerteventura, in order to create a local and direct impact.
If you want to know how much more we do to keep our surftravel footprint as positive as possible, please get in touch. We are happy to inspire you!
Is this trip for me?
#TaiwanTwister is designed as an adventure surf trip for curious wanderers who are keen to explore new waves, cultures and destinations. This kind of trip is the most flexible and at times unpredictable, so you should be prepared to touch your limits and look forward to breaking out of your routines and regular lifestyle. We will change locations, spend a lot of time in a group environment and try new things daily. 
Moreover, Asia is very different to Europe, not only food- and language-wise, but also concerning transportation, accommodation, culture and customs. Be ready to travel light, using a backpack is recommended.
On our adventure surf trips we like to surf but also explore. We normally plan with one surf coaching session per day (but might have the occasional extra freesurf). Generally it's a 50:50 mix of surfing and activities.
This trip requires a minimum surflevel 3-5, so intermediate surfers and up.
Surf Coaching Time

50%

50%

Activities & Exploration

50%

50%

Social & Group Environment

75%

75%

Daily Routine

25%

25%

Minimum Surflevel

50%

50%
Surf Coach & Trip Organizer Angie
Many years ago I decided to live my life outside the box. My travels brought me to a lot of different corners of this planet, and I couldn't imagine settling down somewhere. Until I stumbled across a little rock in the Atlantic ocean: Fuerteventura. Here I opened a small female-led surf school, and spread my love for the sport of surfing and the ocean.
I am an ISA level II qualified surfcoach, trained lifeguard and have over 10 years of coaching experience. I can coach in English, German and Spanish.
Surfing and exploring different places in this world is still a big part of me. Which is why I organise surf trips to share new experiences with a group of other curious surfers full of wanderlust! I'd be delighted to have you joining me on #TaiwanTwister!'
Any questions left?
Whether you need more information about Taiwan, our surf coaching format or anything else regarding this trip: Send us a message and we will get back to you asap!
Secure your spot for #TaiwanTwister and dive into an unforgettable adventure surftrip.