It´s been a busy year for NOMB Surf so far:
An extraordinary snowtrip to Switzerland in January, an epic surftrip to Galicia in June, and that´s not everything that´s been happening. The NOMB crew, joined by some great professionals, has been working hard to improve the quality of our trips and our also our online presentation!
We now proudly present the NOMB Surf website shining in new colors and shapes! Woohoo! The biggest news is that you now can book your space on a NOMB Surfcoaching Trip directly through our website. Check it out!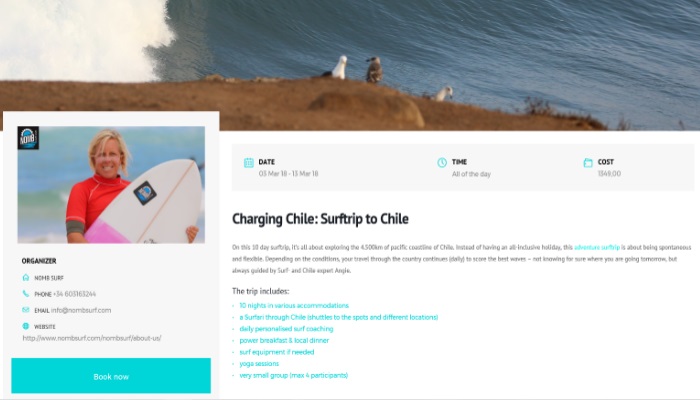 The last NOMB Surftrips have been an absolute blast and success. But by talking to you, our loyal NOMB Surfers, we have had the chance to improve our trips.
We figured that everyone wants his surftrip to be just a little bit different. While someone might be looking for the max amount of watertime, the next NOMB Surfer might wanna have some chilled freetime. We want you to have the ultimate surfholiday and that's why we have decided to classify our NOMB Surftrips:
We have surf-holidays that give you a great mix of water- and freetime, adventure-surftrips that throw you into the unknown, family trips so your little ones can join as well and also intensive surf-trainingcamps.  That´'s great, isn't it? Check out some more details!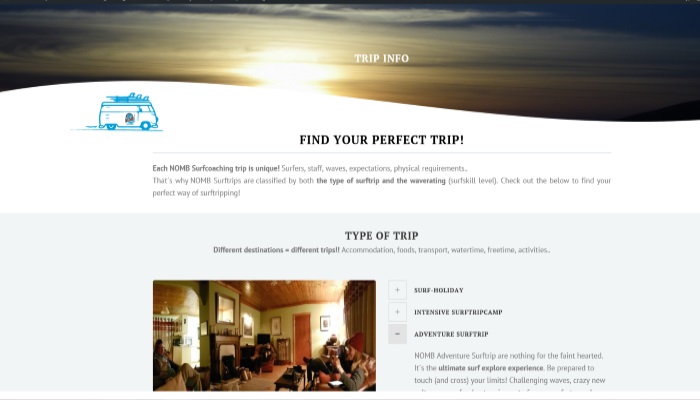 The next 3 NOMB Surfcoaching Trips are organized and open for booking! Ireland, Lanzarote and Chile!
What a mix, something for everyone – cold water – warm water – surf-holidays and a super adventurous adventure-surftrip. Find your perfect trip or get in touch with us to realice your dream surftrip!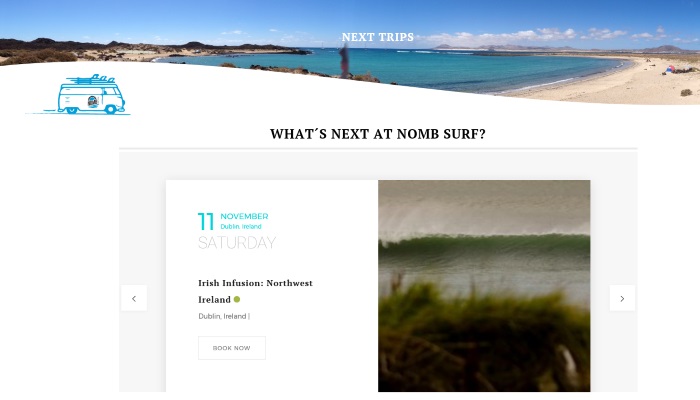 And that´s not all that´ has been happening. Soon we will be releasing some exciting news and colloborations! Stay tuned and check into our blog and Facebook site now and again!
See you in the water soon! Your NOMB Surf crew!!